Transform your Business with Virtualization
More Network :: More Secure :: More Productive :: Less Complex
September 15, 2010 from 6:00pm to 8:30pm
(check-in & networking begins at 5:45pm ~ 6:30pm)

Location: IBM Innovation Center (Waltham, MA)
An Evening of Valuable Learning & IT Leaders Connections

You are cordially invited to attend an exclusive evening event at the IBM Innovation Center, in Waltham.
This private event addresses virtualization as a tool to build efficiency and availability of IT resources for your organization without compromising the performance and security of your network. You are part of a small group of local IT leaders that have been hand selected to attend this highly informative event.

Join the discussion with the experts on virtualization and vWLAN. Find out what the other guys don't want you to know about virtualization. Drive beyond the basics: Mobile, Flexible, Fast, Reliable and Secure.
What is your strategy?
Learn, Question & Discuss Virtualization for Your Enterprise Operations
while nibbling on delicious appetizers & sipping on your choice of wine.
- Also -
Drawing for a new Apple iPAD Only for Qualified IT Management Attendees & Must Be Present to Participate & Win.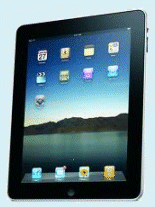 AGENDA
5:45pm ~ 6:30pm Check-in & IT Leaders Networking
Plenty of Finger Food, Appetizers & Wine will be served.
6:30pm ~ 8:15pm Featured Presentation & Round Table Discussion
Topic: "Transform your Business with Virtualization"
8:15pm ~ 8:30pm Feedback Form & Drawing for a new Apple iPad
8:30pm Event Conclusion
SPEAKERS
Wireless analyst, founder of Ashton Metzler and Associates and respected technology guru,
Jim Metzler will be describing the true business value of virtualization as a strategy across the organization.
IBM will present new ways to build a smarter foundation for dynamic virtualization and cloud environments. Learn how forward-thinking leaders in business, government and civil society around the world are capturing the potential of smarter systems.

Bluesocket will explain what is meant by Virtual Wireless LAN and answer the question: How does virtualizing your wireless help you cut costs and future proof your network?
---
Don't miss the opportunity to gain valuable access to Best Practices that will help you build out a cost-effective virtualization strategy for your organization.
---
THE PANEL

Jim Metzler
Leading Wireless Analyst,
Founder of Ashton Metzler Associates

Sean Whalen
Brand Manager for System X
IBM, North America

Bluesocket
Management Team
Please join us at this valuable business event for IT Leaders in the Boston & Surrounding area. 14090 SW Freeway, #300-189 Sugar Land, Texas 77478 - FAX: 832.201.9423 - This is an one time only email announcement & invitation, there is no need to opt-out, however, if you would like to Unsubscribe, please FORWARD this entire email to amanda.smithklein@gmail.com.
.